Alia Rahabelitation Center
Alia Rehabilitation center for a bright future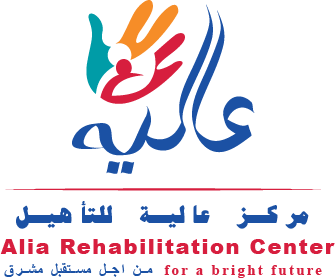 Alia Rahabelitation Center
Alia Rehabilitation Center began with a simple idea and mission: To create and maintain a self- sustaining community for individuals with special needs. Alia Rehabilitation Center will be a positive, safe, secure and nurturing environment for adults with special needs where they can develop their unique abilities into meaningful job skills while building friendships, independence and a sense of belonging and purpose.
There is an overwhelmingly compelling need for a community such as ARC . 70% of adults with autism are unable to live independently. Of these, 49% live with family members, creating a huge financial burden on aging parents, and 32% live in residential care facilities, which offer little or no privacy, autonomy, or stimulation. 94% of autistic adults are unable to hold paid, full-time jobs and 65% of autistic adults have difficulty making friends. Without support, families report that young adults regress and lose gains they made in school and intervention programs, are less likely to sustain employment, and are less engaged in their communities.
Purpose Statement/ Programs : Young Adult Program – ACC
Cooking Program
Cooking Program increases independence in food planning, preparation, following recipes, time-management skills and team work. Individuals work with a cooking coach to complete a recipe and enjoy the prepared meal as a group.
Discover
Autism at Work
I-CAN-WORK CURRICULUM: employment assessment program helps people with autism find fulfilling and enriching employment. This program allows adults with autism to try realistic, entry-level jobs they may never have attempted before. The assessments assist in growing hands- on skills and self-confidence. This is part of the on-the-Job training program.
Discover
Gardening Program
Gardening is not only a functional life skill ,it is a great vocational skill, a recreational activity that is appropriate for people of all ages, a social activity, an opportunity to build language, generalize skills... I could go on & on. Based on Gardening Skills for Special Education, Autism or ABA Classroom
Discover
Independent Living Program (ILP)
is a person-centred program to help our members increase their independence in the community. Each participant gets to set their own goals and work towards skills that will help them become independent at home or in the community. Skill areas that can be addressed are social skills, budgeting, time management, personal hygiene, relationships and intimacy, meal planning, cooking, healthy lifestyle, and many other areas.
Discover
PE/Recreation & Leisure Program:
Based on PE/Recreation & Leisure School Curriculum & Assessment. This Physical Education, Recreation and Leisure volume contains teaching programs specifically designed to address the physical education, recreation, and leisure skills of school-aged students with autism. While many educators use task-analyzed programs to teach students with ASD, physical education, recreation and leisure skills are often not approached in the same manner. There are more than 35 target behaviors from biking, golf, doing a puzzle to bowling, board games, swimming and video games.
Discover